The history of Dettol
First used in hospitals in the 1930s, Dettol soon found a place in the home. Today, we are a world leading hygiene brand trusted by millions.
It all began with an innate instinct to protect
We all have a fierce nature to protect our loved ones from harm and illnesses. Whether it's to protect our families, friends, pets or even the strangers in our communities - keeping people healthy and safe is  at the forefront of our minds. But no matter who you are - a healthcare professional or a parent, the question from all sides has always been how can I most effectively safeguard those I care about?
Defying status quo through science
In the early 19th century, it was believed disease was caused by the imbalance of the body. Dettol, however, embraced a different approach. We took pride in progressive science that represented a new way of thinking - that disease was caused by germs we contract throughout our daily activities in life. It was later discovered that millions of illnesses can be prevented through effective hygiene practices.
Dettol was born
Fuelled by this biological instinct to help protect society and utilise our scientific expertise, Dettol embarked on a mission to create a healthier, cleaner & safer world. We began formulating high quality and efficacious products with that mission in mind. In turn, the concept of a sword (to kill harmful germs) and shield (to protect our communities) was born. Years later, we still champion this ideology and became the global health & hygiene leader we are today.
Efficacy, trust & education
Born in 1933, Dettol was invented for doctors and first needed when millions of mothers and babies were dying from sepsis following childbirth. We educated healthcare professionals and armed them with Dettol to disinfect medical supplies before delivering babies - thus eliminating patient's exposure to bacteria and viruses. Just over 2 years later, the incidence of puerperal sepsis fell by 50%.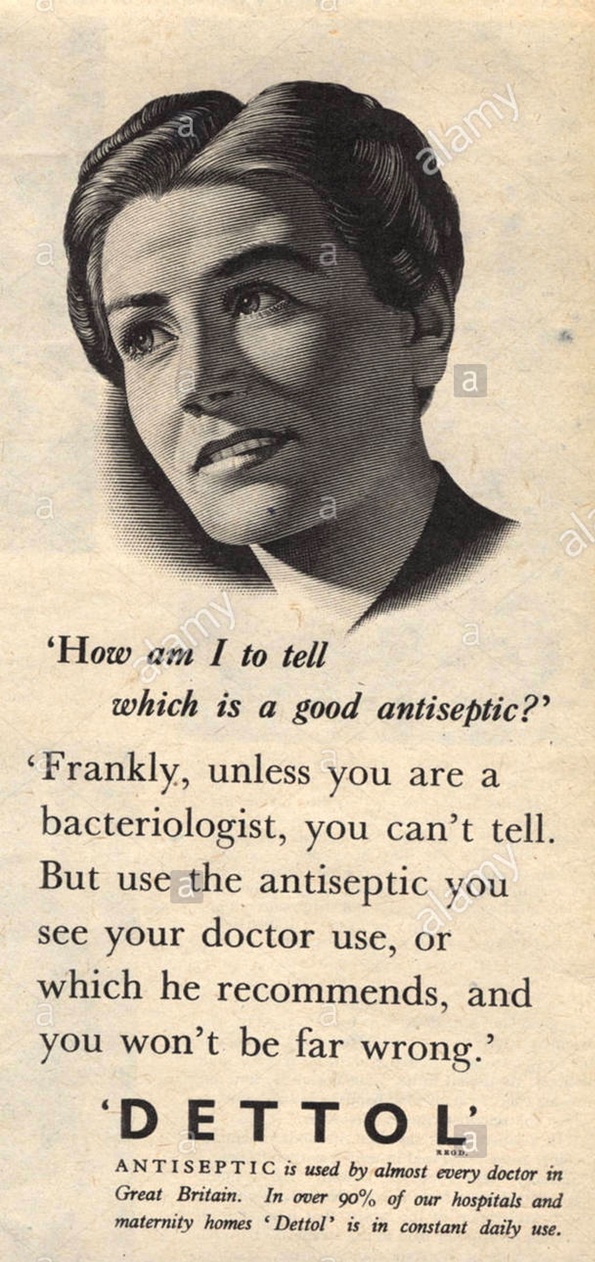 1935 - 1939
Dettol was brought to people around the world in the form of Antiseptic liquid, also recognised as one of our most iconic products to date.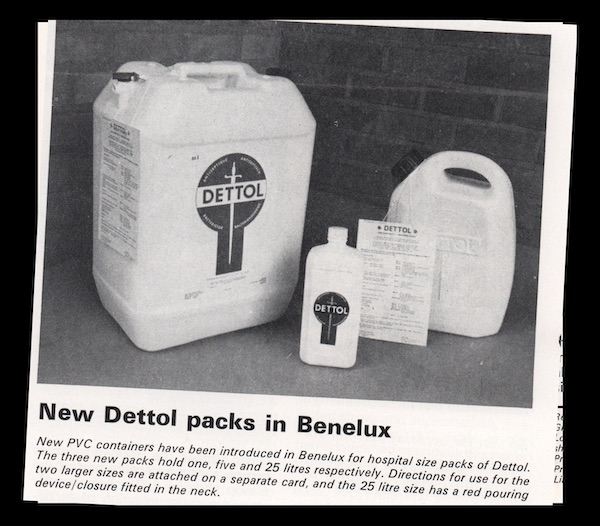 1950
Dettol became more widely available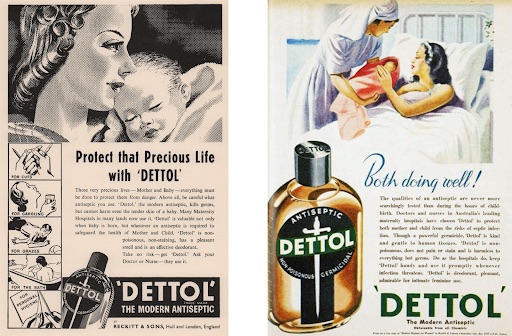 1958
Launch into UK grocery stores
Dettol Becomes A Pioneer In Health & Hygiene Through Innovation
We didn't want our fight against germs to end at disinfecting medical supplies and treating cuts and wounds. Hands, surfaces and clothes are also breeding grounds for bacteria & viruses that can make people sick. In 1979, Dettol began to further expand its technology, know-how, and resources to further introduce new formats to help protect more people and more places around the world in really powerful ways. And... we haven't stopped innovating since.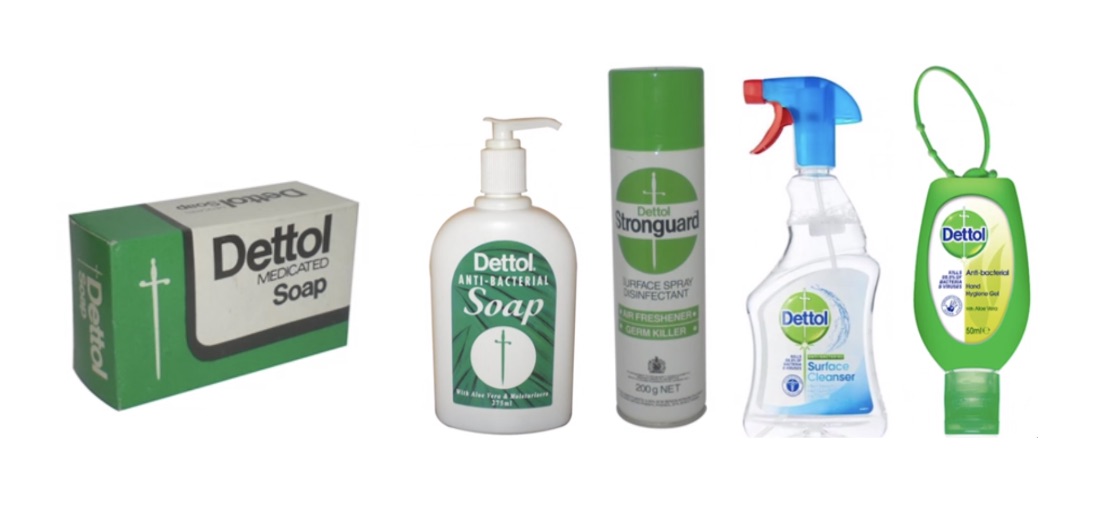 As Dettol continued to grow and deliver its promise for protection, it became more loved by millions of people in over 124 countries.
The fact is, although Dettol and our protector community have improved health & hygiene affairs globally, we still have more battles we need to fight for a better world.
We keep protecting  
We strive to continue to protect against germs each and every moment. No matter who you are or where you're from. We are in this together, let's all fight for a healthier and happier world.